Linda's Biography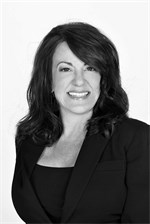 I was first licensed in 2002 and has been a successful Realtor for many years, 8 of those years I practiced in a larger metropolitan area and brings forth that skill set. I specialize in luxury homes, second home purchases, and relocation services and am continually in the top 20 of over 750+ Realtors in this small area. My background is in advertising & marketing in Radio, Television and Print advertising. I owned a Salon/Day spa and a platform artist/educator for John Paul Mitchell Systems. The skills I've developed have helped me to conduct and orchestrate a seamless process of a real estate transaction for my valued clients. Ken Robertson & I formed "The Premier Group", so we will both serve you with a fresh way of doing business! Working under Russ Lyon Sotheby's International Realty and being a member of the Sedona Luxury Real Estate Professionals (SLREP) gives me an edge because I'm learning from the finest, bringing the most innovative information, technology and service to continually exceed my client's expectations.
Community involvement:
Sedona Chamber of Commerce
Concierge Association
Humane Society of Sedona
Verde Valley Sanctuary
Habitat for Humanity; Hands-on build and contributions.
Awards:
Top 20% in Real Estate sales with multiple awards from the Association of Realtors and my Real Estate firm.

Top sales in Verde Valley Newspapers.

Awards in creative display design.

Top sales in Radio. Awards in creative script writing.

Multiple awards in product sales as a Cosmetologist/Platform artist.
Summary of Skills:
Outstanding customer service skills in the area of marketing, strategic planning, follow through, management, public relations, sales and fiduciary responsibility. Goal oriented, organized, results driven. Attentive listener and communicates effectively. I have a positive outlook on life, a creative approach on business and pride myself on giving the very best to everyday. I always look forward to implementing my skills to reach the clients goals with an efficient process to home ownership!
The Lifestyle of Sedona & the Verde Valley:
Sedona marvels with the exquisite shapes of its majestic Red Rocks coupled with riparian beauty. Once you've been here, the desire grows to live in such a beautiful place. The community is diverse and colorful. Scattered with an eclectic selection of tasty cuisine, fine art galleries, talented musicians and beautiful vineyards. There is always something interesting to do and see! All are welcome! From the avid hiker to those on a spiritual quest. Live, laugh and fall in love with Sedona & the Verde Valley!
It is my pleasure to work for you!
Linda Jacobs
The Premier Group
Russ Lyon Sotheby's International Realty
928-963-0765
Linda.Jacobs@RussLyon.com